Hastings District Council wins the Supreme Award at the LGNZ 'SuperLocal' Annual Conference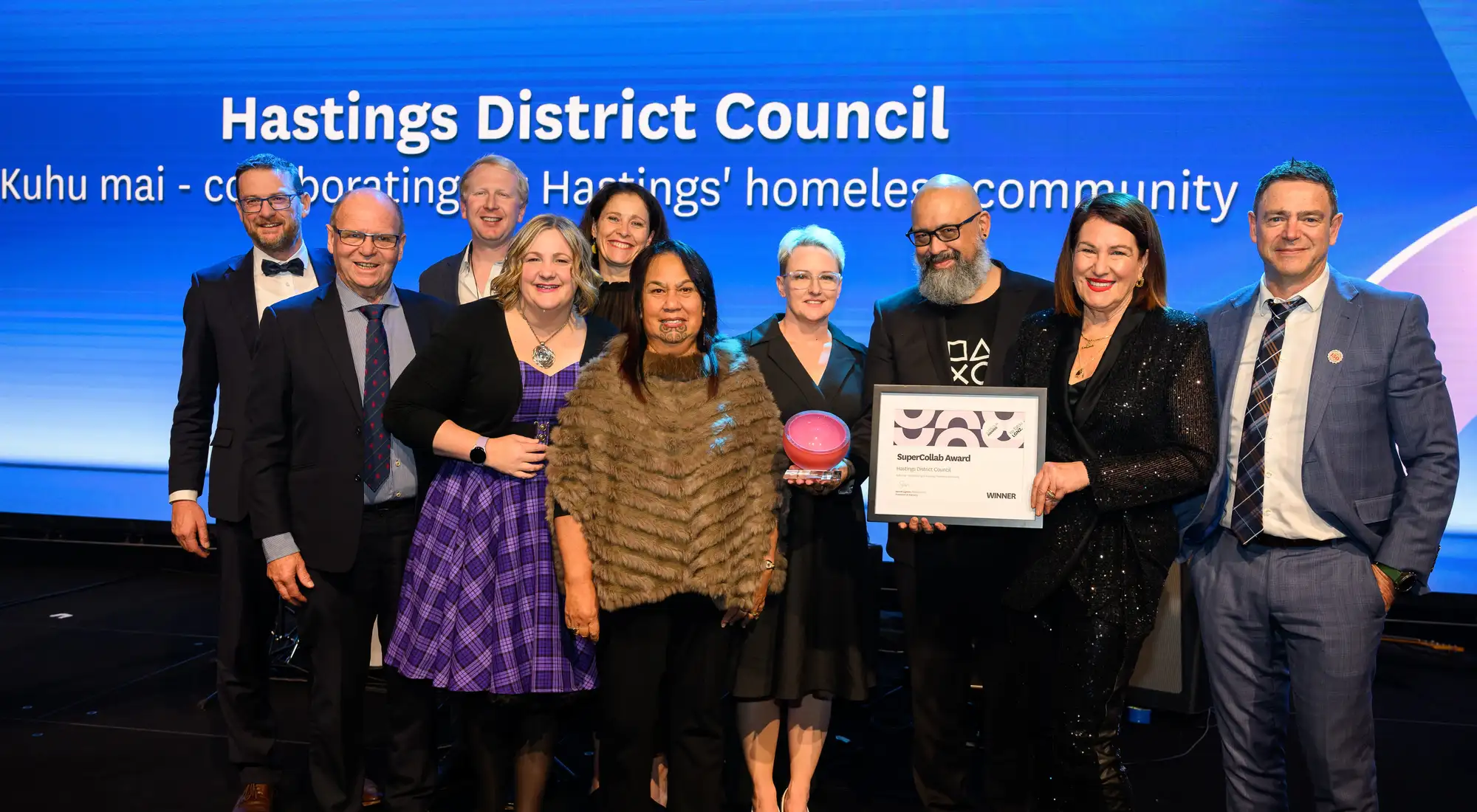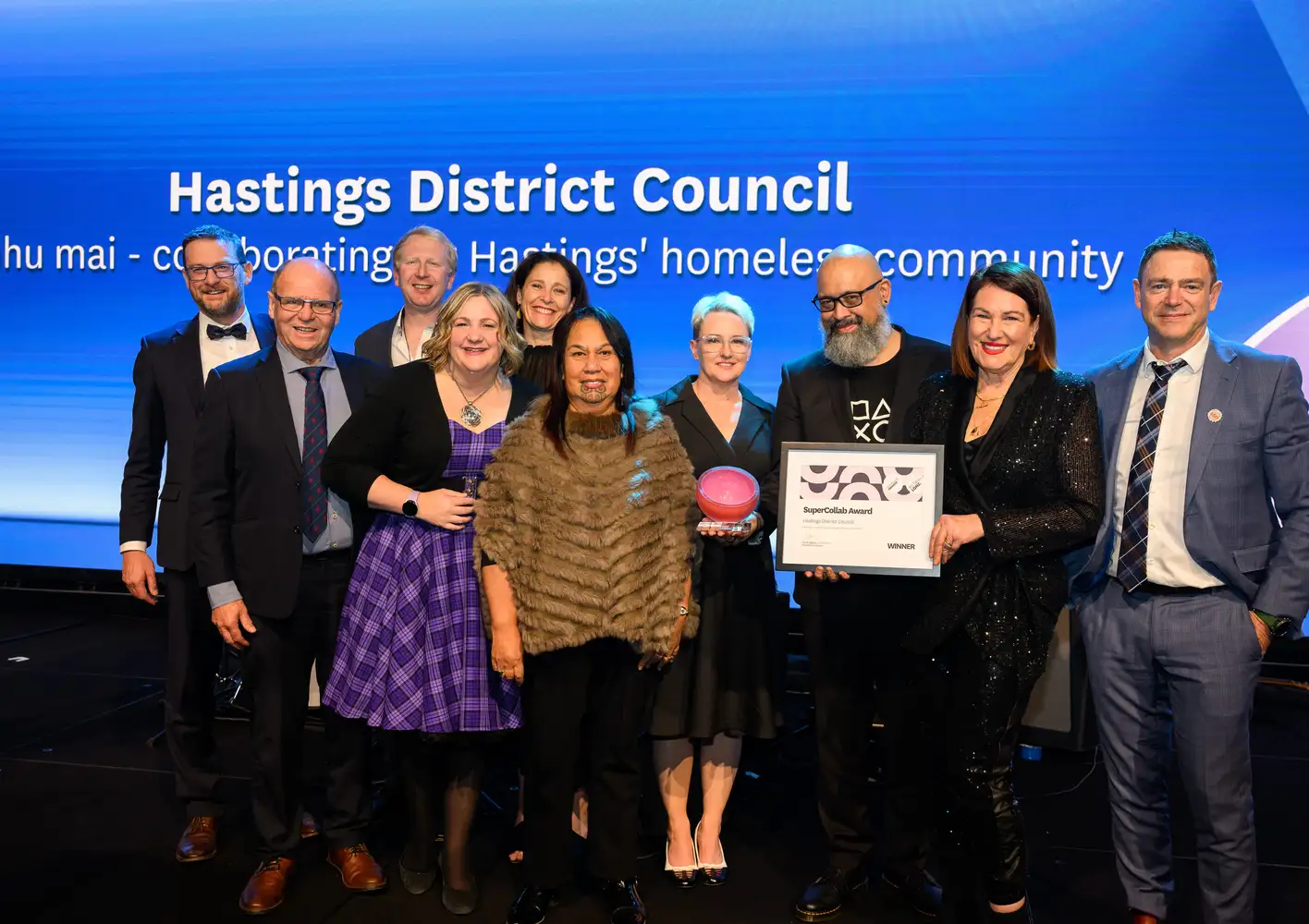 28 July 2023
Hastings District Council has emerged as the overall winner at the LGNZ annual conference.
Their "Kuhu mai" project which collaborates for Hastings' homeless community, offers tangible, life-changing outcomes for those in need and is receiving high praise from the panel of judges.
This achievement comes as LGNZ's "Choose Localism" campaign, which underpins the work to create a future by local government, is launched.
"Hastings District Council's Kuhu mai project with support from Anglican Care Waipu is a shining example of the localism approach," said LGNZ CE Susan Freeman-Greene.
"By embracing localism, councils across New Zealand are working collaboratively with various stakeholders, including community members, partner organisations, and public services, to create impactful projects that cater to the unique needs of their communities."
"This recognition is not just ours but belongs to every person, partner, and community member who has been part of this initiative, we would especially like to acknowledge Warren Heke who initiated the project," said Hastings Mayor Sandra Hazlehurst.
"We are proud of what we've achieved and remain committed to making even more impactful changes for our community, caring for our most vulnerable."
In addition to the SuperCollab and overall winner, the conference recognised excellence in three other categories.
Christchurch City Council won the 'SuperEngaged' category for its Long-Term Plan and Annual Plan Public Engagement Platform, applauded for its innovative approach to community engagement.
South Wairarapa District Council scooped the 'SuperIdea' category with their sustainable Dog Pound project, showcasing an effective blend of innovative thinking and practicality.
The 'SuperLeader' award was conferred upon Mayor Tim King from Tasman District Council, celebrated for his consistent commitment to the wellbeing of his community and his forward-thinking approach to leadership.
This year's LGNZ conference was the largest ever, attracting a record delegation of over 750 attendees, including mayors, council representatives, and world-class keynote speakers. The conference showcased the breadth of work that councils across New Zealand are undertaking and highlighted the challenges they face in today's climate.
LGNZ's newly elected President, Mayor Sam Broughton, highlighted the significance of this event.
"The Conference is a once-a-year opportunity to come together and connect with our peers, thought leaders, and politicians from every corner of Aotearoa New Zealand and around the world. It's a space for us to all speak, share, and learn," said Mayor Broughton.
LGNZ's 2024 Conference will be held in August at Wellington's Tākina Events Centre.
LGNZ thanks all sponsors, participants, and organisers who contributed to making the 2023 conference a success and continues its commitment to providing the vision and voice for local democracy in Aotearoa New Zealand.